Như đã hứa, hôm nay cô gửi tới em phần cuối cùng của chùm tổng hợp bài mẫu của 3 phần Speaking cho 20 Topics phổ biến nhất. Bật mí với các em: những bài mẫu trong 10 topics ở phần 2 còn được sử dụng nhiều trong các đề thi hơn phần 1 nữa đấy, do đó nếu đã ôn trọn phần 1 rồi thì sao lại không tiếp tục học tiếp phần 2 để "ẵm trọn" điểm thật cao cho phần Speaking nhỉ? Học được bài chia sẻ này sẽ giúp không bị "tắt Idea" trong Speaking IELTS nữa đó, đừng bỏ qua nhé!
Cô chúc các em học thật tốt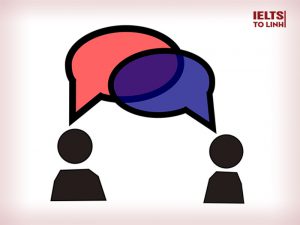 11. CLOTHES AND FASHION
Part 1-style questions
Examiner: Do you enjoy buying clothes?
Pedro: I used to … yes … like most young people I was a bit of a slave to fashion and I'd always have to buy that must-have shirt or pair of shoes … I'm not so bothered now though … I wouldn't feel comfortable wearing something old fashioned but I'm not as bothered as I used to be about what I wear …
Examiner: What kind of clothes do you like to wear?
Marco: I prefer casual clothes actually … I hate getting dressed up for special occasions … personally I think it's possible to look good in a pair of jeans … but that's my opinion … I don't think my wife would call me a fashion icon that's for sure …
Examiner: Are there many clothes shops where you live?
Sylvia: Yes … there are lots in my town … apart from the big chain stores we've got a couple of really nice shops that sell vintage clothes … old clothes but in a classic style that never really go out of fashion … I love going there …
Part 2-style task
Describe someone you know who dresses well. You should say
• who they are
• how you know them
• what kind of clothes they wear
and say why you like the way they dress.
Tomoko: I'd like to talk about one of my teachers … Miss Evans … she teaches us English in the school I go to … we always look forward to seeing what she's going to wear when our lessons start … she's always very well dressed and takes a lot of pride in her appearance … it's not that she dresses in very smart clothes … she doesn't come to school dressed to kill or anything like that … but what she wears really suits her … and she has a great sense of style as well … we often ask her where she gets some of her clothes and most of the time they're just off the peg … and she says she's not interested in designer labels or anything like that … she doesn't seem too concerned about keeping up with the latest fashion … she just wears clothes that are timeless … yes … Miss Evans is the person I think looks great in the clothes she wears …
Part 3-style questions
Examiner: What factors do you think affect the clothes we choose to wear?
Maki: It depends … where we are or where we're going is a big factor … if you are going out to a club or party you're going to dress for the occasion … and then there are those who think it's important to look like they're on trend … they'll want to wear the latest fashions … there are lots of factors really …
Examiner: What kind of things determine what is in fashion and what we should be wearing?
Martin: I suppose the big fashion houses and fashion shows must have an effect but the clothes you see on the catwalk don't always reflect what normal people wear … so I suppose it will be things like what singers are wearing in videos or models are wearing in magazines … that kind of thing …
Examiner: Is it possible to look good without spending lots of money on clothes?
Corinna: I'm sure it is … yes … I suppose it's about having an eye for what looks good … knowing how to mix and match different items of clothing that go well together … I think you can pick up great bargains in charity shops … sometimes for youngsters even hand-me-downs can look good
12. PERSONALITY
Part 1-style questions
Examiner: How would you describe yourself?
Paula: Everyone tells me I take after my mum as I'm quite laid-back … I think I'm good companybut you should ask my friends if they agree …
Examiner: In which ways are you similar to your friends?
Manuel: I seem to be attracted to introverts … not people who are painfully shy but most of my friends are a little reserved … and I think that's what I'm like …
Examiner: Are you similar or different to your brother(s)/sister(s)?
Mira: I think my brother and I are very similar … I'd say we're fun-loving and tend to be a bit extroverted … my brother is certainly the life and soul of the party … I'm not sure that applies to me …
Part 2-style task
Describe a teacher you once had who you enjoyed being taught by. You should say
• who this person was
• when they were your teacher
• which subject they taught you
and describe what it was about their character that you liked.
Carolina: I'd like to describe my English teacher from school … Miss Thomas … this was a few years ago now and she was my teacher at a time when I was getting a little bored with being at school … unlike some of the other teachers Miss Thomas never lost her temper … she was very calm and easy-going … she was also very broad-minded … we were able to ask her questions about lots of subjects that some other teachers would refuse to discuss which made us respect her even more … she had a great sense of humour too … she'd laugh at our jokes as well as making us laugh … and she would also bend over backwards to help us with our work … she always put us first and often stayed around at the end of class to talk with anyone who needed help … apparently she was highly respected within her field but you would never know as she was the type that hid her light under a bushel … she was very modest and self-effacing … so yes … Miss Thomas was a teacher I have fond memories of …
Part 3-style questions
Examiner: Which personal qualities do you think we most want to pass on to our children?
Martin: I certainly would want my children to be self-confident and self-assured … I really believe that people who feel good about themselves are in a good position to face what life has to offer them … and I'd hope they wouldn't be self-centred … but remembered to think about others.
Examiner: Which characteristics do you think are the least appealing in a person?
Marianne: Well … people who are very narrow-minded are difficult to get on with … it's nice when someone is open to other people's opinion and willing to think about their own views … and people who are two-faced can be a little irritating … relationships are built on trust and without honesty there's not much left …
Examiner: Which personality types do you think are less likely to suffer from stress or anxiety?
Sol: Probably people who are thick-skinned … who don't let people or problems affect them too much … and if you are fair-minded you' ll be less likely to overreact to situations or be quick-tempered …
13. BUSINESS
Part 1-style questions
Examiner: Do you work or are you a student?
Hati: I run my own business actually … I have an online business selling cosmetics … I set up the business 5 years ago and I'm really enjoying working for myself …
Examiner: What is your ideal job?
Kaori: I don't think I'd enjoy working for a big company … I think I'd like to go it alone and be self-employed … I'm not sure what area of business it would be but I think I'd enjoy the process of drawing up a business plan and seeing if I could be successful …
Examiner: Is your town a nice place to live?
Monique: It's OK … the main problem we have is our local high street … it used to be a busy centre but lots of shops have gone bust … it must be very difficult to make a profit when you have huge supermarkets in the area and a lot haven't been able to survive with such cut-throat competition…
Part 2-style task
Describe a business you know that you admire. You should say
• what this business is
• what the business sells
• how long you have known about the business
and say why you like it so much.
Magda: Actually I discovered a business very recently that I like so much I'd like to do something similar in the future … it's a small niche business that runs courses in how to cook … especially bread … the owner uses his kitchen for the courses and went into business with a local community shop and sells a lot of the bread and cakes they make in the shop … I first got to hear about the business last year … my wife paid for me to do one of the baking courses and I got to know the owner during the training … it's a lifestyle business really … he doesn't have plans to take on employees or expand into new areas … he's happy earning a living doing the thing he loves … I really admire what he does and I'm sure a lot of people would love to do something similar … he has a web presence … in fact that's how we got to find out about his company … and he uses social media to raise the company profile … but he's the only person involved in running the business so he's in complete control of where the business goes … that's something that must make it really satisfying … as long as he's managing to balance the books and the cash flow is healthy I'm sure he must be very pleased with what he has achieved …
Part 3-style questions
Examiner: Why do some people decide to set up their own business?
Marion: I suppose it's the idea of being in control of your own destiny … or of believing in a product or service idea you may have … plus it must be very exciting … launching products … winning contracts … and seeing your sales figures improving must be wonderful …
Examiner: What are some of the dangers involved in starting a business?
Hiro: Well … obviously you need to have a good idea … some people say you need to do market research beforehand so you know what the market wants … if you don't do this you could go under … and if it is a good idea the chances are someone else is doing the same thing so you could end up facing stiff competition …
Examiner: What are some of things you have to do when running your own business that might not appeal to everyone?
Katy: Personally i don't like being in debt so taking out a business loan wouldn't suit me at all … and I know a lot of companies do cold calling to try and drum up business … that's something I'd hate to do … and laying people off if the business gets into trouble … that would be horrible
14. PHYSICAL APPEARANCE
Part 1-style questions
Examiner: Do you look like any other people in your family?
Carlo: No … not at all … take my brother for example … he has short cropped hair and has quite a pointed face … he's also quite fair-skinned compared to me …
Examiner: Tell me about your family.
Andrea: My father's getting on a bit … he's in his 60s … but he looks very young for his age … he still does lots of exercise and is quite well-built …
Examiner: What does your best friend look like?
Mandy: She's the same age as me … she has shoulder-length hair … fair hair … she has a slim figure and is medium height …
Part 2-style task
Describe a person whose appearance you like. You should say
• who this person is
• what their relationship is to you
• what they look like
and say what it is about their appearance you like.
Monique: OK … I'd like to talk about my aunt … her name's Marta and she's quite a character … she's middle-aged but has a very youthful appearance … she's a little overweight I suppose but not too much … she has a friendly round face framed by thick blonde hair … she has a lovely complexion and she's always well-turned out … she actually always looks like she's going out for the evening to somewhere special … there's never a hair out of place … I've always thought she bears a striking resemblance to someone on TV … I can't remember the name now … she wears glasses and always seems to have a different pair on every time I see her … I like the way she looks because she wears clothes that are right for her age and manages to look glamorous without it looking like she's too done up … yes … I'll be happy if I look like her when I'm her age …
Part 3-style questions
Examiner: Is it important to dress well whenever we go out?
Mark: It depends where you're going … I know some people get done up just to go to the shops … but I don't see the point … you shouldn't go out looking scruffy with disheveled hair but I really don't see the point in getting dressed up to the nines unless you're going somewhere special …
Examiner: Do people worry too much about their appearance as they get older?
Mira: I'm sure they do … yes … but it happens to all of us doesn't it … we all go grey eventually and get hard of hearing … we start to lose our figure … that's why plastic surgery is so popular … personally I think we just need to grow old gracefully and not worry too much about how we look …
Examiner: Is attractiveness a quality worthwhile aiming for?
Phoebe: I'd like to say no … it shouldn't matter what we look like in terms of our physical appearance … but unfortunately it seems women especially are taken more seriously if they are good looking with a slender figure with perfect make up and so on …
15. TOWN AND CITY
Part 1-style questions
Examiner: What is it like where you live?
Christiane: I live in a residential area of a busy town in the south of Spain … we have all the facilities you need … good public transport … a good shopping centre … it's nice …
Examiner: Do you like living in the city?
Andrea: Yes I do … I like going out with my friends and there are lots of lively bars and restaurants within walking distance of my apartment … I'm a bit of a culture vulture as well so it's great to have access to art exhibitions and that kind of thing …
Examiner: Do you get many tourists visiting your area?
Mandy: Not really no … I live in the inner-city and the area is a little run down … it's basically a lot of high-rise flats and many of the shops are boarded up … so nothing to interest tourists really …
Part 2-style task
Describe an interesting town or city in your country that visitors might enjoy. You should say
• what the place is called
• where the place is
• what the facilities are like
and say why visitors might enjoy going there.
Monique: Anyone who comes to my country really should spend some time in Barcelona … it's a beautiful place … it's not what you would call a sprawling city … it's quite compact really and you could walk across the city in a couple of hours … but there's no need to do that as we have a fantastic public transport system so it's easy to get around … there are various districts all with their own character … you have the upmarket shops in the centre … you'll find lots of chain stores you'll recognise from your own country but also local brands as well … we have the narrow streets in the Gothic district with lots of fashionable boutiques and tourist attractions … there's the Olympic area and the beaches along the coast … and dotted around the city are some lovely public spaces … parks and squares in the city centre and on the outskirts of Barcelona where people relax with their friends and family … and of course pavement cafes everywhere … all that and some great historical places of interest … so a great destination for tourists …
Part 3-style questions
Examiner: What are the advantages of living in a city or big town?
Carrie: I think it's having access to local facilities really … local shops as well as access to larger shopping malls in the city centre … and if you're well-off you can afford to live in the suburbs away from the busy traffic …
Examiner: In your experience are city centres usually attractive places?
Mary: Some can be yes … especially those with a historical interest … but sometimes they're full of ugly office blocks … multi-story car parks … and residents living in poor housing … it depends on the city doesn't it?
Examiner: What are some of the challenges facing towns and cities?
Penny: I suppose traffic congestion is a major problem … and the growth in out-of-town supermarkets and retail parks mean lots of town centre shops are closing down … plus a shortage of good quality housing … I think these are the major challenges …
16. MUSIC
Part 1-style questions
Examiner: What kind of music do you listen to?
Katherine: I'm a big fan of classical music … it doesn't make me very popular with my children … their taste in music is completely different … they always want to listen to their favourite rock bands …
Examiner: Do you play any instruments?
Jamie: No I don't … I've always wished I'd taken up a musical instrument … I'd love to be able to play the guitar … but I think I'm a bit tone deaf so perhaps I'd find it hard …
Examiner: Have you got any hobbies or interests?
Marco: I'm really into live music … I go to a lot of music festivals … I think a live performancealways sounds more exciting than a recorded version … as long as the performers can sing and play well of course …
Part 2-style task
Describe a song you like to listen to. You should say
• what the piece of music is called
• how long you have liked it
• when you like to listen to it
and say why you like it so much.
Millie: Well … I'm a little older than most students and when I was young Abba the Swedish pop group were very famous … I don't think it was cool to like them even though they had a huge following but I think now people have realised what wonderful songs they wrote … one piece of music in particular is called 'Slipping through my fingers' … it wasn't a massive hit but I love it … it's a song for parents and it's all about how quickly our children grow up … it's a slow number and like a lot of their songs it's a very catchy tune … the two women in Abba had great voices and it's the kind of music you can also sing along to easily … even if you don't have a great voice … I listen to Abba when I feel like a sing-song … and I especially like to listen when I'm doing the housework … it stops me thinking about the hard work …
Part 3-style questions
Examiner: Is the Internet a good or bad thing for the music industry?
Thomas: On the one hand it's good for marketing new musical talent or particular bands but it's so easy to share and download tracks for free I think it is costing the industry a lot of money …
Examiner: Should music be treated as seriously as subjects like maths or sciences at school?
Carla: I think it should … I don't think it should be taught in a boring way … I mean making children read music … but I do think they should be encouraged to play instruments and to play things by ear perhaps … to keep the lessons fun …
Examiner: Where do people usually enjoy listening to music?
Sally: In lots of ways or places … as background music when they are doing something else … at concerts when a band goes on tour … or in clubs or discos …
17. WEATHER
Part 1-style questions
Examiner: What's the weather like in your country?
Katie: It's quite changeable really … we have periods of time with clear blue skies then all of a sudden we'll have torrential rain.
Examiner: Which months have the best weather in your country?
Ernst: Well … I suppose it's a matter of personal taste really … I like it around the end of October and November … I'm not fond of the heat waves we often get during the summer … it's not freezing cold during these months and we still get lots of sunny spells.
Examiner: Does it bother you much when it rains?
Junko: It depends … if I get caught in the rain and I get drenched I don't like it … but I'm a gardener so a drop of rain is good for my plants.
Part 2-style task
Describe a time when you experienced extreme weather conditions. You should say
• when this was
• where you were
• what the weather was like
and say how you felt about the experience.
I was studying English in a language school a few years ago … we were in Cornwall in the UK … we'd been enjoying lovely sunny days … not a cloud in the sky … when all of a sudden there was a change in the weather … we were in town walking around the shops when it started to pour down … I'd never seen such heavy rain before … within about 10 minutes the roads were full of water … I think they call it a flash flood … it was like being in the middle of a tropical storm … the water was almost up to my knees … the weather forecast hadn't predicted it so everyone was taken by surprise … I'm not sure you could call it 'extreme' weather as a few hours later it started to clear up … the sun came out and slowly the water level went down … but a lot of people's houses were flooded so it would have been extreme for them … I found it all quite exciting … in my country we generally have a very mild climate and don't often get floods like this so it was quite an experience for me.
Part 3-style questions
Examiner: Do you think the weather affects how people feel?
Tierre: Absolutely … yes … I don't mind the occasional cold spell but I think the winter months can make you feel down. I hate having to leave the house in the winter … there's often a thick fog every morning and we sometimes get bitterly cold winds … the winter certainly makes me feel a little depressed … though having said that … it's always nice to see the town covered in a blanket of snow.
Examiner: Do you think the weather is changing due to global warming?
Ceri: I don't know if it's due to global warming or not but the weather in my country is certainly changing … we've been getting quite mild winters lately … the temperatures are sometimes below freezing but only occasionally … and then during the summer it can get boiling hot with a lot of older people even suffering from heatstroke.
Examiner: In which ways are weather forecasts useful?
Sinita: Well … if you're planning a trip or going on holiday it's important to know whether you'll need to dress up warm or take an umbrella … farmers need to know what the long-range forecast is so they can plan their work … I suppose people who organise outside events need to know as well in case things get rained off.
18. SHOPPING
Part 1-style questions
Examiner: Do you often go shopping for personal items?
Maxine: When I can afford it yes … my college is in the city centre and I do a lot of window shopping … but being a student I'm on a tight budget so I have to be careful with money …
Examiner: Are there many shops where you live?
Jenny: We've got a few local shops nearby and a few independent stores but none of the big high street names … I have to go into town for them
Examiner: Do you enjoy shopping?
Marco: It depends … I hate it when the sales are on … crowds of people all trying to snap up a bargain … I find it all a bit stressful … I also get annoyed when shop assistants try to give me the hard sell when all I want to do is look around …
Part 2-style task
Describe a time when you bought something for someone. You should say
• when this was
• what is was you bought
• who you bought it for
and say how you felt about buying it for them.
Coleen: I'd like to tell you about the time … about four years ago … my husband and I bought a computer for our daughter … she was about to go to university and we'd promised her we would treat her to one … at the time there had been a big advertising campaign for the latest Apple Macbook and our daughter was very keen to have one … she kept telling us they were value for money … even though they seemed very expensive to us … anyway we tried to shop around to see if we could pick up a bargain … this was in the middle of the summer sales and wherever you went prices were being slashed on big brand names … but unfortunately not Apple products … we ended up having to pay the full price … I remember my daughter justifying the cost by pointing out how nice the Apple carrier bag was … but it was lovely to see her so excited and the customer service she's received during the four years she's had it has been excellent … so it was value for money after all …
Part 3-style questions
Examiner: Do you think we will stop using paper money in the future?
Louisa: I think it's almost certain … at the moment it's still possible to pay in cash but I'm sure this will change … the problem is people are more likely to get into debt and run up a credit card bill when this happens.
Examiner: How do companies encourage the consumer to spend their money?
Peter: Well … a recent development in my country is something called 'Black Friday' where people are encouraged to shop until they drop and buy the latest must-have products … then there are things like loyalty cards to get the customer back in the store …
Examiner: What do you think shops need to do to create a positive shopping experience?
Tania: The main thing for me is not being pressurised to buy … I appreciate that shop assistants are probably on commission but if I'm looking for clothes for example I like to take my time … to try something on … and to ask for help if I need it …
19. ENVIRONMENT
Part 1-style questions
Examiner: Are there any environmental problems in your country?
Kelly: Yes … we have a serious issue with pollution levels in some of our big cities … exhaust fumes from cars and lorries are definitely one reason for the problem but we also have a lot of heavy industry in some areas and this also results in poor air quality …
Examiner: Do you take an interest in nature?
Jenny: Well … I'm a city person through and through and don't get back to nature very often I'm afraid … but like everyone else I'm fascinated by the natural world and I like watching documentaries showing wild animals in their natural habitat …
Examiner: Do you or your family take steps to help the environment?
Mira: My parents have always tried to make us aware of our impact on the environment… they're really into energy conservation … and always try to buy environmentally friendly-products if they have the chance …
Part 2-style task
Describe an environmental problem that has been in the news. You should say
• when this was
• where the event happened
• what actually took place
and say how you felt about this problem.
Martin: Well … this is an interesting question … there are so many issues I could think of … natural disasters like earthquakes and floods seem to be in the news almost every year … but there was one story recently about some animals that were under threat … it wasn't focused on one place in particular … it was looking at various animals that could actually become extinct in different African countries … if we don't take steps to protect them … these were really iconic animals like gorillas … leopards … rhinos … and apparently they're now listed as endangered species … what made it really depressing was they were in danger thanks to us … in some cases it was due to a loss of habitat either because people need more agricultural production … or even worse I think … because of hunting and poaching … I hate to think of future generations being robbed of the chance to see creatures like these in their natural environment … it's lucky we have lots of organisations that focus on wildlife conservation … hopefully with their help we can put pressure on those in power to do something to stop creatures like these dying out …
Part 3-style questions
Examiner: What do you think is the main danger the world faces in terms of the environment?
Spencer: Well … climate change is a real issue … in my country we have flash floods and heat waves on a yearly basis … so yes … I think global warming is the biggest issue.
Examiner: What examples are there of how we damage the natural world?
Stella: There are so many examples … there are factories that empty toxic waste into rivers and oceans … oil spills that damage the coastline … the way we destroy vast areas of land and rain forests in search of fossil fuels or to increase agricultural production …
Examiner: In which ways do we respond well to environmental problems?
Mathius: Well … on the one hand there are various worldwide agencies that are always the first on the scene with humanitarian aid after natural and man-made disasters … and on the other hand we have environmental pressure groups that are constantly raising awareness of issues and trying to stop disasters happening …
20. ADVERTISING
Part 1-style questions
Examiner: Are there any TV channels in your country that don't have adverts?
Loraine: No … they're all commercial channels and show adverts all day long … too many really … and there's also a lot of product placement going on … especially in soap operas where they place an item just behind the actors.
Examiner: Do you enjoy watching adverts on TV?
Karin: No … not really … I hate commercial breaks during a film … it really spoils the flow … and during prime time viewing they seem to squeeze even more ads in than usual … celebrity endorsements also get on my nerves … everyone knows they're only doing it because they're getting paid.
Examiner: What are the best ways for ordinary people to advertise something they want to sell in your country?
Marianne: The simplest way is to place an advert in something like the classified ads section of a local paper … or there's the Internet of course … there are lots of sites like eBay where you can buy and sell things online.
Part 2-style task
Describe an advert you once saw that was very effective. You should say
• where this advert appeared
• when you saw it
• what it was advertising
and say why you thought it was so effective.
Max: OK … well this was about 4 years ago … I was looking for some software to create videos … one day I got an email from a mailing list I'd signed up to … there was a link in it to a press release … a company had written something about a new product that was similar to what I was looking for … at the end of the press release there was a link to the sales page … I hadn't heard of the company but I was interested and clicked the link to the ad …. what caught my attention immediately were the number of testimonials from people who had bought the software … I think testimonials are like the online equivalent of word of mouth advertising and are really persuasive … anyway … when I got to the bottom of the page there was a great big call to action button inviting me to buy … I was totally persuaded and ended up making a purchase … what made it so effective I think was the power of those testimonials … they'd been written by people very much like me … they'd had a need and the software had obviously turned out to be just what they were looking for … when you think that this was a newish company they wouldn't have had any brand awareness at all … they probably wouldn't have had much of a budget for advertising … obviously you wouldn't advertise a product like this through the mass media on TV … they probably didn't even have an advertising agency to support them …and yet they'd managed to create a great deal of brand loyalty from previous customers … I think that was really effective.
Part 3-style questions
Examiner: What is it that makes an advert effective?
Spencer: Well … when a company launches a product they have to consider the Internet … especially how it can be used to spread the word on social media … so in this context a video that goes viral is probably the most effective type of advert you could make.
Examiner: What are the advantages to companies of advertising on the Internet rather than TV?
Stelios: I'd imagine the main advantage is you can reach your target audience much more effectively … if you bring out a niche product for example … or you have a tight advertising budget … you can advertise on particular sites that the people you want to reach visit … that's not something you can do on TV.
Examiner: What things do advertising companies do that might give it a bad name?
Raol: For me the most irritating is cold calling … we must get two or three of these every day at work … then there's junk mail that gets posted through the letterbox … and of course the online equivalent of this … spam emails … I think it's this kind of advertising that tends to annoy people.
Bài viết này không hề ngắn tí nào nhỉ,  tuy nhiên đừng vội để độ dài của bài viết làm đầu óc các em quay cuồng nha, mỗi ngày chia ra học từ 1 đến 2 topic đều ổn cả, đừng dồn quá nhiều vào cùng một ngày nhé! Hãy thư giãn tinh thần sau khi học tập cật lực các bạn nhé! Ngoài ra, các em có thể truy cập vào thư viện Speaking for IELTS đã được cô Linh biên soạn nhằm tập trung cho các em nhiều thông tin bổ ích và chắc chắn sẽ bất ngờ khi khả năng Nói của mình cải thiện đáng kể đó!