Bài viết tổng hợp hơn 10 bài mẫu band 9 trả lời cho tất cả các dạng câu hỏi và biểu đồ có thể xuất hiện trong task 1. Ngoài đọc và học hỏi cách dùng từ tạo câu từ những essay, các bạn còn có thể thử viết theo đề có sẵn và so sánh bài viết của mình với essay mẫu, sau đó rút kinh nghiệm cũng như tự đánh giá kĩ năng viết, tiện quá phải ko nào? 
Chúc các bạn học IELTS thuận lợi nha !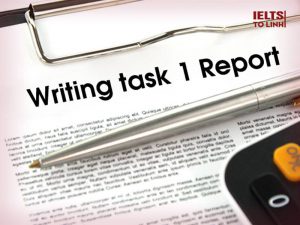 1.Line Graph
Answer:
The line graph displays the stock values of four different high-tech corporations from 2011 to 2016.

Overall, Facebook's value steadily increased, while Yahoo's decreased. Apple's stock price fluctuated wildly throughout the period, and Google's stayed relatively unchanged.
Facebook started the period with a stock market valuation of approximately 7,500, and this consistently moved up in value year on year to reach a peak of around 20,000 in 2016. Yahoo began the recorded period with a very similar value to Facebook, but in contrast, its stock devalued every year, until it reached a low of about 2,500 in 2016.
Apple stock was valued at just below 5,000 in 2011, and this jumped dramatically to nearly 35,000 the following year, before plummeting to around 7,000 in 2013. It recovered slightly in 2014 to around 12,000 and subsequently fell to a price of just over 5,000 in 2016. Google's shares remained at around 1,000 for the entire period.
Answer:
The line graph compares the number of visits to 2 newly established websites, Music Choice and Pop Parade over a period of 15 days.
During the first three days, Pop Parade received about 120 thousand daily visits, while Music Choice started well beneath, recording between 20 and 40 thousand visits. Between the third and the ninth day, Pop Parade experienced a gradual downward trend reaching a low of about 40 thousand views, just beyond Music Choice, which during this period leveled off between 20 and 40 thousand. Over the last 6 days, visits to Pop Parade increased sharply, reaching a peak of more than 140 thousand visits and obtaining even better results in the last two days, after a short dip. On the other hand, Music Choice soared to 120 thousand only in the 12th period, remained stable the following two days and then dropped to less than 80 thousand visits.
To sum up, the data clearly illustrates that the number of visits to Pop Parade website was higher than that of Music Choice throughout the period with the exception of two days and both websites experienced an upward trend in the number of visits.
2.Bar chart
Answer:
The bar chart displays the average salary in the Republic of Ireland in 5 different years with an estimated value for 2018. The unit of currency is in United States dollars.
Overall, it can be clearly seen that wages consistently increased in every recorded time period, except in 2008, when they decreased slightly. Salaries are expected to increase significantly in the future.
Average earnings in 1968 stood at their lowest recorded levels at just under $8,000 and they then increased a decade later to around $10,000 in 1978. This trend continued in 1988 with the average income climbing to approximately $13,000. 10 years later, in 1998, it further improved to its highest recorded value of about $15,000.
The only notable exception to this expansion in levels of pay was 2008 when wages decreased by around $1,000 from the peak of 1998. However, this trend is not expected to continue in the future with projections of over $20,000 forecast for 2018.
Answer:
The bar chart compares the energy consumption and expense of operating 16 different items of household equipment.
Overall, we can see significant differences in both cost and consumption.
To begin with, there are some common household items which consume relatively little energy. These include an electric blanket (approx. $10 or 100kwh/year), a microwave oven (approx. $15 or 150kwh/year) and a television (approx. $17 or 170kwh/year).
By contrast, devices that might be classified as 'luxury' items such as a pool pump or spa are comparatively expensive and energy-intensive, at nearly $125 or 1500kwh/year and around $190 or 2225kwh/year respectively.
It is interesting to note that even among household items normally considered alike, such as a microwave and refrigerator, there are enormous discrepancies in cost and energy use. The former uses only around $15 or 150kwh/year, while the latter consumes at least six times that amount at $90 or 1150kwh/year.
In conclusion, it appears that there is no clear pattern in the relative energy consumption of domestic equipment, although households had better be aware of the high running costs of luxury items such as a pool pump and spa.
3. Table
Answer:
The data exhibits the conclusion of a study of the average number of cars passing on three different roads between 1993 and 2002. In general, the trend was upward over the period.
The most striking feature is that there was a dramatic increase in the number of cars passed on the Long Lane from 1993 to 2001, during which the number increased from 400 cars in 1993 to 1400 cars in 2001.
However, the number was stable during the following year at 1400 cars.
The evidence reveals that the number of cars on Harper Lane rose between 1993 and 1998. One year before the introduction of the methods to slow down traffic, the number declined with slight fluctuation.
The facts show that the average number of cars passed on Great York Way increased significantly from 1993 to 1999, the same year in which methods to slow down traffic was introduced. There were 600 cars in 1993 and 911 cars in 1999. However, there was a slight reduction in the number of cars during the following years.
To sum up, the introduction of traffic calming had a non-significant impact on the cars passing on roads Long Lane and Great York Way. In comparison, there was a slight effect on the cars passing on Harper Lane.
Answer:
The table provides key information about the population, gross domestic product per person and life expectancy in four different countries.
Overall, there are two very noticeable features. Firstly, China has by far the highest number of citizens, but they have the lowest economic output per person out of the four powers. Secondly, the United States has the highest earnings, but the lowest life expectancy.
China has the highest number of people with around 1.3 billion citizens, however, the average person only produces $6,807 and the Chinese average age upon death is 75.2 years. This is in contrast with the USA where people earn, on average, nearly 10 times more than a normal man or woman from China. Despite this, Americans live significantly shorter lives at just 69.2 years.
The United Kingdom has the lowest population of the four countries with just under 65 million, but notably has the second highest GDP and the highest life expectancy with $41,787 and 81.5 years respectively. Russia has a population of nearly 144 million and a relatively low GDP per capita of nearly $15,000.
4. Pie charts
Answer:
The pie charts compare the main energy sources in two European countries, France and Germany, in 2009, with further detail provided regarding the use of renewable energy.
In 2009, Germany's electricity generation was higher (560 Billion kWh) as compared to France (510 Billion kWh). The most striking feature is that France relied on nuclear power to supply 75% of its energy demands, while Germany relied mainly on conventional thermal energy, providing almost 60% of the electricity. Nuclear energy featured at only 23% in Germany.
Both countries used renewable energies to a similar extent in 2009, with France relying on green energy for 13.7% of its demands and Germany for 17.4%. However, the makeup of the renewable energy sector differed greatly between the two countries. While France relied mainly on hydroelectric energy (80.5%), Germany had a more diverse portfolio with biomass and wind providing almost equal proportions of energy (39.3% and 36.9% respectively), followed by hydroelectric at 17.7%. Solar power featured only minimally in both countries, with 6.1% and 0.9% of the renewable shares in Germany and France respectively.
To sum up, Germany generated more energy than France in 2009. Moreover, the energy sources that Germany relied on were much more diverse than those in France.
Answer:
The given pie charts indicate the percentage of various causes that contributed in immigration as well as emigration of people in the year 2007 in U.K. The charts are composed of six main factors that lead to annual migration.
At a single glance, employment was the leading cause for total migration. And the least number of people emigrated for studies from U.K.
More than half of the people migrated for definite job reason, resulting in 30% immigration and 29% of emigration. Also, 12% of people came to U.K. looking for a job, while 22% of people left U.K. for a similar reason. The percentage of people in the U.K., who immigrated or emigrated to accompany someone, was 15% and 13%, respectively.
Furthermore, more than a quarter of individuals moved to U.K. to pursue formal education, whereas, only 4% left U.K. for education purpose. However, 32% of people gave other or no reason for leaving U.K. and this percentage for reasons lead to 17% of immigration.
To sum up, employment and formal study were the major contributing factors for immigration into U.K. while people emigrated from U.K. looking for a definite job and to look for a job.
5. Process diagram
Answer:
The process by which bricks are manufactured for the building industry can be outlined in seven consecutive steps.
First, the raw material, clay, which was just below the surface of soil in certain clay-rich areas has to be dug up by a digger.
Then the lumps of clay are placed on a metal grid in order to break up the big chunks of clay into much smaller areas, which fall through the metal grid onto a roller, whose motion further segregates the bits of clay. Sand and water are added to make a homogenous mixture, which is then either formed in molds or cut into brick-shaped pieces by means of a wire cutter.
Those fresh bricks are then kept in a drying oven for at least 24 and a maximum of 48 hours, several dozen if not hundreds of bricks at a time. The dried bricks are then transferred to a so-called kiln, another type of high-temperature oven. First, they are kept at a moderate temperature of 200C – 1300C. This process is followed by cooling down the finished bricks for 48 to 72 hours in a cooling chamber.
Once the bricks have cooled down and have become hard, they get packaged and delivered to their final destination, be it a building site or storage.
Answer:
The given image is a diagrammatic illustration of the process of producing photographs with the help of latest digital technology. The entire procedure contains three main steps namely capturing, editing and printing.
The process begins when an image is clicked or a video is recorded on the digital camera which contains a storage unit like a smart memory card. The data stored on this memory card is then downloaded to a computer where the images are formatted and cropped. This improves the final quality of the picture.
The edited images can then be sent by e-mail or stored on a compact disc for later use and sharing.   It may also be forwarded to a printing device equipped with special photo paper for printing colored or black and white photos.
Thus, in order to generate a high-quality physical photo, three main devices are essential. These devices are a digital camera, a computer capable of processing the data and a printing unit
6. Comparison diagram
Answer:
The two maps show the layout of the same seaside village in 1995 and at present.
Overall, it is evident that the infrastructure for housing and recreation has increased at the expense of agricultural land and commercial fishing.
The most notable changes are the disappearance of the fishing port and adjacent fish market, as well as the creation of a golf course and tennis courts in the north-east, where farmland and a forest park were still found in 1995. Furthermore, a new housing development containing apartments is now found on the waterfront at the former site of the fish market, and a number of restaurants have been built on the opposite side of the road where shops used to be.
There was also an increase in the total number of houses, from 12 in 1995 to 16 at present. In addition, the road encircling a small housing development west of the main road has been extended further westward.
The hotel and cafe in the south-east have remained as is. A new car park has been added next to the hotel.
Answer:
The diagram shows proposals to transform Foster Road between SE 84th and 85th Avenue into a tree-lined avenue that is safer for pedestrians and cyclists.
First of all, the planners propose to widen the sidewalk on both sides of the road and add bicycle lanes. This will mean reducing the number of lanes for cars and other vehicles. A pedestrian crossing will also be installed at the lower end of the street, near the gas station. This crossing will include an island in the middle where people can wait in safety.
In addition to the safety measures above, planners also want to plant trees along both sides of the road. These trees will transform the appearance of the neighborhood as well as provide vital extra shade for pedestrians.
To summarise, under these proposals, the needs of local residents will be better served by making Foster Road a safer and more pleasant environment.
7.Multiple graphs/charts
Answer:
The summary of a survey on adult education is presented in the 2 charts. The bar chart summarizes the factors that caused adults to continue their education, while the pie chart shows the public opinion regarding the funding of adult education.
According to the bar chart, 40% of the respondents mentioned "interest in the subject" as the reason they decided to go back to school. This factor was followed closely by the aim to gain qualification at 38%. On the other hand, only 9% of the survey participants said that they went to school in order to meet more people. This is the least popular reason among the 7 given.
Among all the people surveyed regarding the funding, 40% of them felt that this adult education should be the responsibility of the individual. Although 35% of them thought that the employers should lend the helping hand, only 25% agreed that the taxpayers should share the burden.
In summary, the survey showed a mixed opinion regarding the reasons and the funding for adults education.